BitRaser® Drive Eraser with Admin Console - Deployment Over A Network
BitRaser Drive Eraser with Admin Console is a trusted solution for performing bulk data erasure on PCs, laptops, servers & storage drives. It can be easily deployed for erasing up to 65000 drives over a network. Follow the below process to do a step by step erasure or call us for a managed erasure. We will assist you in complete deployment remotely, FREE OF COST. You can also write to support@bitraser.com for placing a deployment request.
Step 1
Install BitRaser Admin Console on the server and then configure Admin Console where user information and customer credentials are to be stored.
Step 2
To perform erasure over a network, set the BIOS of target machines to boot over LAN. All target machines must be on the server domain.
Step 3
Create customer IDs and job IDs before starting the erasure process. Reports can be generated later for each job ID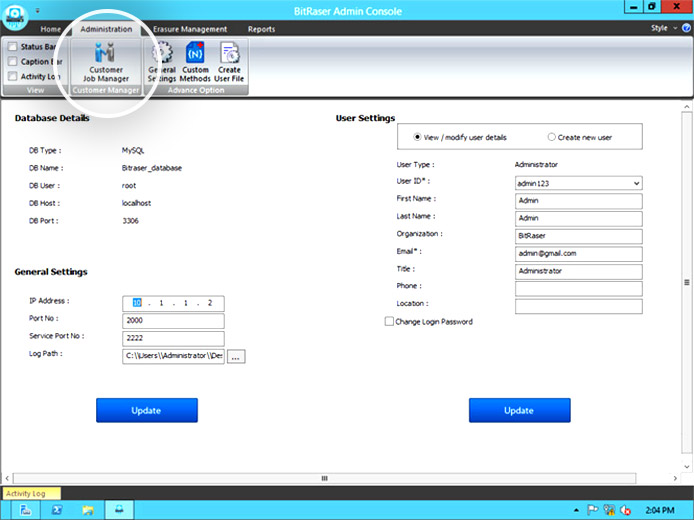 Step 4
Click On Boot Clients to wake up machines on Network. Click 'Yes' to boot all the connected machines through BitRaser Admin Console.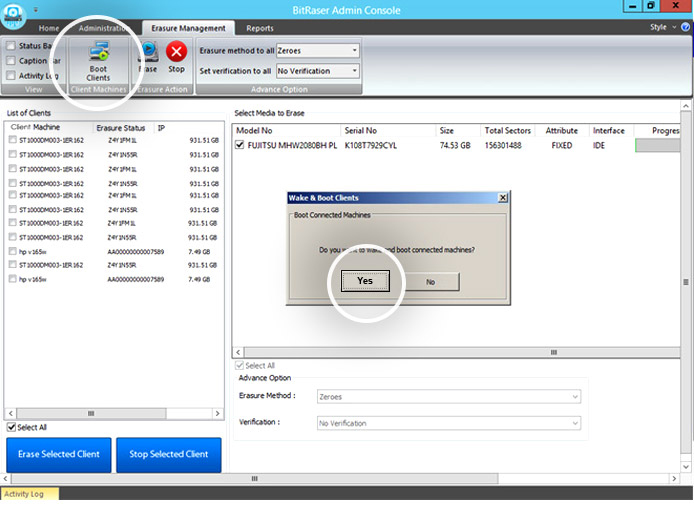 Step 5
All clients will be listed in BitRaser 'Erasure Management' tab. Clicking on each client will list the connected drives. Select the machines, erasure method to erase hard drives.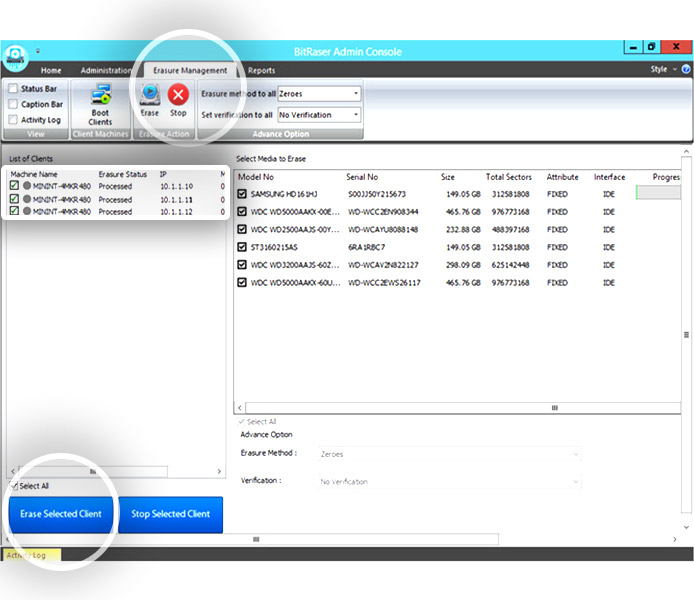 After the process is completed, the software will generate digitally signed reports for all the erased drives and save them automatically on the server. You can readily access the reports anytime using multiple search criteria such as job number, customer id etc.