BitRaser® Drive Eraser 
Learn how to wipe standalone laptop, desktop, hard drive, & server without internet.
This deployment guide provides instructions to erase a standalone computer and connected hard drives using BitRaser Drive Eraser - offline USB that is delivered physically*. The steps outline the process for wiping PCs, Laptops & Servers in offline mode, i.e., without Internet access, using a simple Plug & Play solution requiring minimal effort.
*Note: For offline wiping of computers and hard drives, BitRaser Drive Eraser is physically shipped in a set of two USB sticks, preloaded with bootable software and licenses. You will receive one software USB key (Silver Key) and one license dongle (Blue Key) with your total purchased licenses.
Please follow the steps to start wiping the Laptops, Desktop PCs, Servers and connected drives in less than 5 minutes:
Step 1: Plug both the BitRaser USBs into the host machine.
Step 2: Turn ON the system and press the Function keys as per your specific device brand and model to enter the Boot Menu.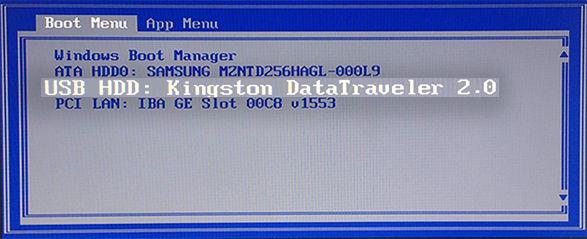 Step 3: Select the USB Device option and press Enter.
A screen with "BitRaser Boot Menu" will appear after the host machine boots successfully. Select the BitRaser option and press Enter to start BitRaser Drive Eraser.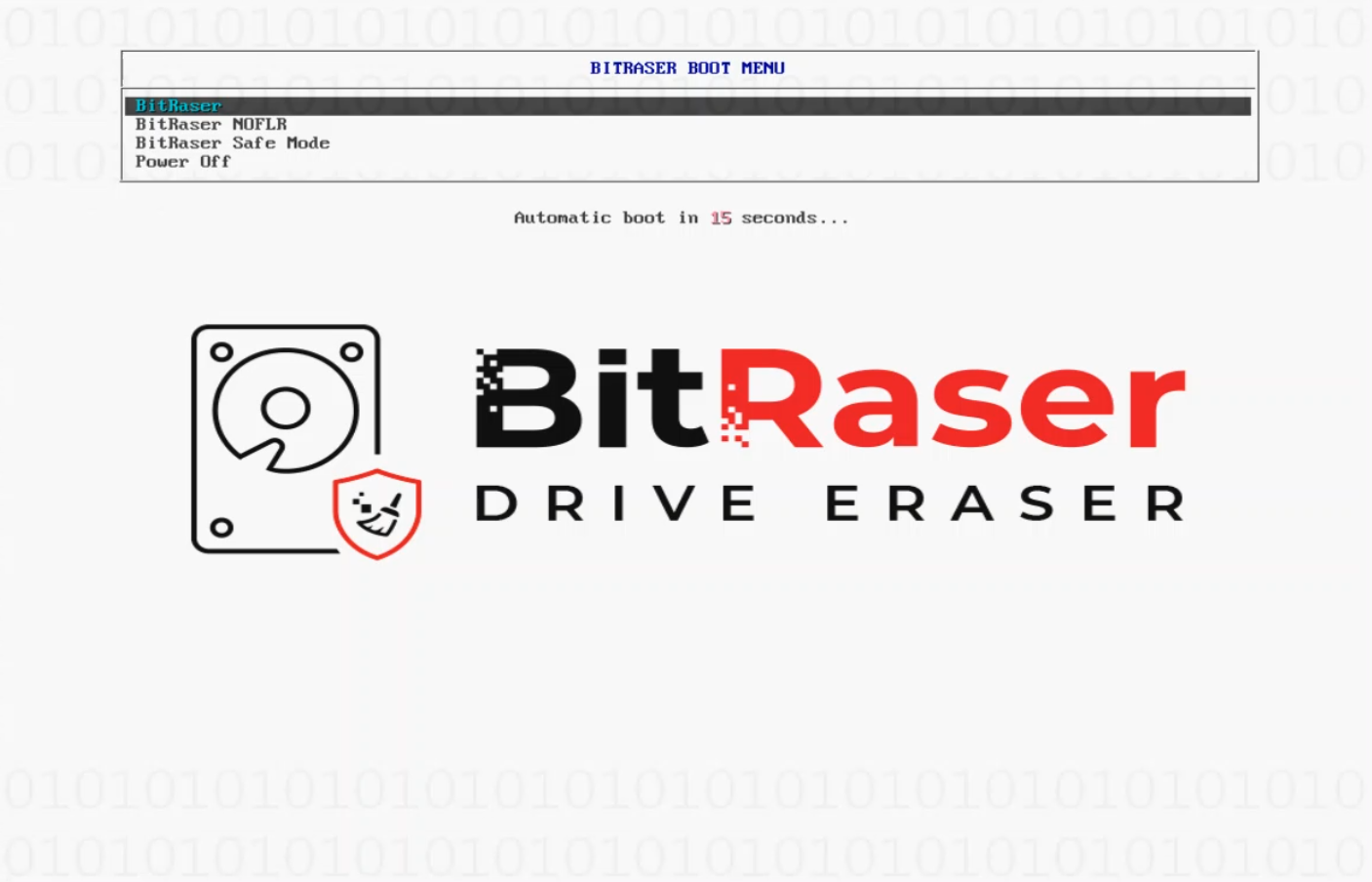 Step 4: The software Home screen will appear, listing all the hard drives – including the internal and USB drives – connected to the host PC. The interface will show the number of licenses in the Bottom Right corner.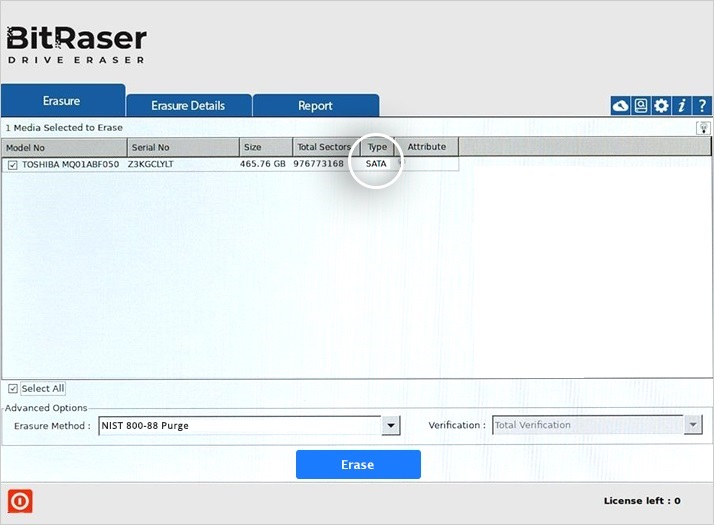 Step 5: Select the checkbox for all the hard drives you want to erase.
Step 6: Select an Erasure Method from the dropdown list at the bottom of the screen and click Erase.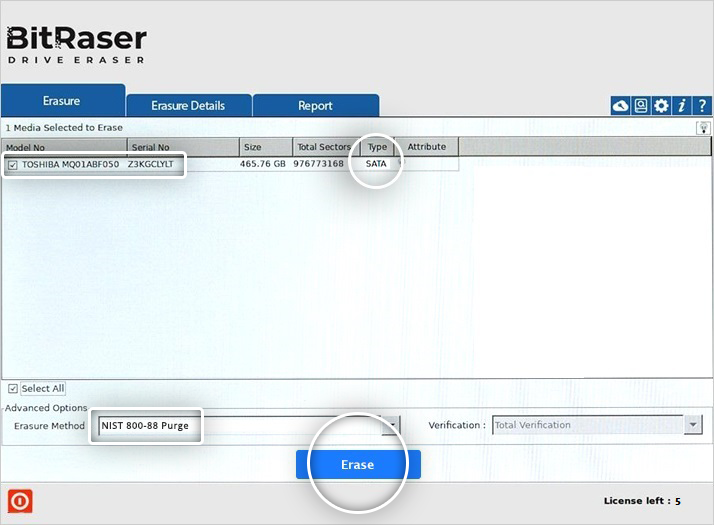 Step 7: A message prompt will appear to confirm the erasure process. Click 'Yes' to confirm.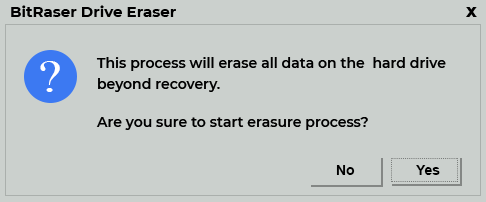 The software will start wiping the selected drive(s), displaying the runtime progress.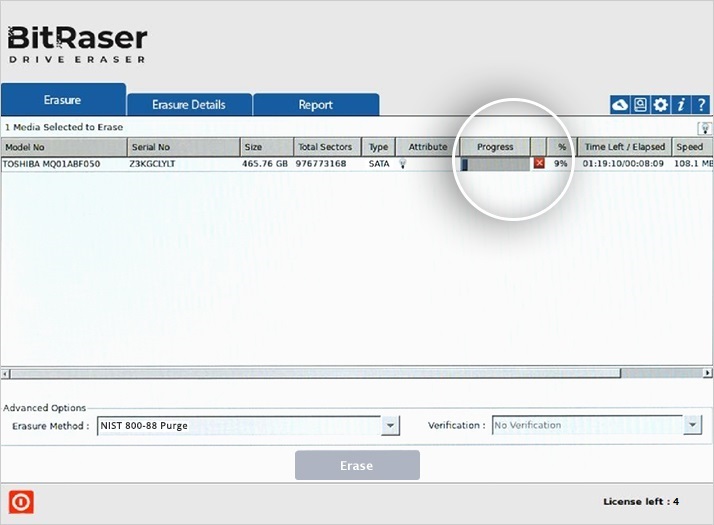 After erasing the hard drives, the software will generate digitally signed reports & certificates for all the erased drives.
Step 8: Click on "Reports Tab" to save the erasure reports and certificates on a USB drive and store it safely to serve as the audit trails for compliance needs.